Ron Polillo for a positive
vibrant and inclusive
Prince George
Honoured to live, work and play on the unceded, ancestral lands of Lheidli T'enneh.
About Ron Polillo
I'm the very proud Dad of Sophia and Lauren, a former Trustee/ Vice Chair of SD 57 and a longtime community volunteer, supporter and leader. I have lived in Prince George for 30 years and have served on numerous boards and non profit organizations.
I have 30 years of business and leadership experience! 18 years as the former Program Director and 27 years as on air personality for Pattison Media and the past 2 and half years, as a Community Residential/Home Sharing Manager at AiMHi, Prince George's Community Living Association.

Ron became a Trustee Colleague after the Municipal Election in 2018. I got to know him quite well over the 4 year term.
I found that Ron was a role model in excellent organizational culture skills and he grasped the role of a Trustee very quickly. He always displayed a team approach. I developed a strong Trust in Ron over the 4 year term. Along with these attributes, Ron always made his family a priority and being an exceptional supporter our community. I am proud to call Ron my friend!
Betty Bekkering

I've had the pleasure of knowing Ron for over 30 years. His loyalty to family, friends and our city is unwavering. For every time you see, hear or read about Ron doing something positive for our community, there are countless acts that go unseen. Polillo is a champion of Prince George and a cherished lifelong friend!
Darren Coogan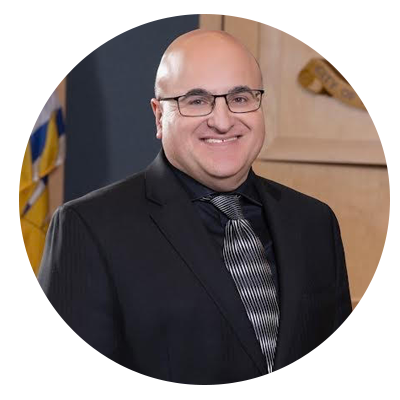 Ron Polillo
A Prince George City Councillor and a Community Manager at AiMHi.
We Serve for The Community
Get In Touch With Us